Every night when I go to bed I check out the bottoms of my feet. They are typically tingling and hurt in spots but I it always seems like they are okay.
For the past two nights Jasmine has spotted me checking out my feet and has offered on both occasions to massage them a little before bed to which I declined. I hate to have her do that stuff unless I am feeling really bad.
I also have a routine each morning where I as soon as my feet touch the floor, I look down at my toes and remind myself why I do not smoke anymore. I honestly do that every day.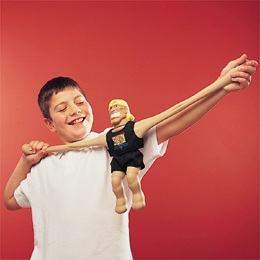 So this morning as I was drying off after my shower, I notice a dark spot on the end of my second toe. This spot is not visable when you look straight down on my foot and I am not all Stretch Armstrong so I when I look at the bottoms of my feet I cannot see the very tips of my toes. That, of course, is the place where this spot is. The spot that upon further investigation is a lot worse.
The tip of my tow is purple. I mean, bruised, cut and purple. I am trying my best to not freak out about it which is why I am telling you all. It looks like my toe has been rubbed off or cut or was stuck in a blender. It is awful looking but of course does not hurt one bit.
I put some Antibacterial cream on it and wrapped it up. I am going to check it throughout the day here at work and not freak out unless something changes. I will just keep an eye on it now but it reminded me of how easily and painlessly diabetes can hurt us.
The damage to my kidneys, eyes, nerves, they go undetected until its too late.
I hope my toe gets better. I am not sure I have convinced myself how to not freak out.
Thoughts? Ideas? Suggestions?